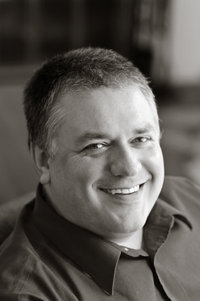 By Chuck Currie of Portland, Oregon. Rev. Currie is a minister in the United Church of Christ and a candidate for Multnomah County Commissioner in District 2. Learn more at ChuckCurrie.com.
If you believe people deserve access to good jobs, quality primary and mental health care, affordable housing, a clean environment, safe communities and a fair and sustainable tax system, then please support me in my run for Multnomah County Commissioner.
When you look at the roles and responsibilities of Multnomah County government it is notable that economic development is not a function of the county. I believe, however, that the elected leaders of Multnomah County can take a role in economic development that helps create jobs.
Businesses will be more likely to locate in Multnomah County – and bring jobs to the area – if our schools are top notch, the environment sustainable, our social services effective, and streets safe. Multnomah County plays a role in all these areas. As a Multnomah County Commissioner, I want our government to help build a climate that attracts jobs that pay family living wages. A focus on better developing our infrastructure could be beneficial to our economic development needs as well.
In short, while Multnomah County doesn't have a direct role in economic develop we can help create a climate that people want to invest in. Right now families are taking their children out of public schools and younger people are moving away (or not moving to our area at all). That's a big difference from the 1990s when Portland was THE destination city for many people.
Multnomah County is where the issues I'm most concerned with are debated.
The county runs human service and health care programs, provides support for public education, and helps secure the public safety of the community. These are the issues I've passionately worked on my entire adult life. And, I've spent the last 25 years building powerful partnerships with non-profits, religious organizations, businesses and local government to address these issues and make our county a better place.
Over the years I've been willing to take on issues that other people have shied away from. I've taken risks, fought hard for the common good, and always put principles before political gain.
I have a record that few can match in this race.
As the chair of the Multnomah County Community Action Commission, I oversaw the process that developed the shelter reconfiguration plan. The result of that effort included the open of Jean's Place, housing for women, the Clark Center, housing for men, the Royal Palm, housing for the mentally-ill and expanded services at Transition Projects.
With other advocates, I worked hard for the passage of local and state housing trust funds.
I've been a long-time champion of universal health care – traveling to Washington, D.C. to meet with our Congressional delegation – and speaking at rallies and other events here in Oregon.
As the director of community outreach at First United Methodist Church, I oversaw the Goose Hollow Family Shelter (a program that I helped to start). During my tenure community contributions doubled and the number of volunteers grew from 200 to 800.
I've fought anti-gay ballot measures going back to 1988 (in 2000 I organized faith leaders from across Oregon to defeat one such measure) and as a minister in the United Church of Christ I've been a strong advocate for hate crimes laws and marriage equality.
This past fall I worked to help gain passage of Measures 66 and 67, heading off massive budgets cuts to schools, human services and public safety.
We can bring this same leadership and experience to Multnomah County. Multnomah County is fortunate to have several well qualified people running for this position. All counties should be so lucky. What sets me apart from this good group of people is the range of experiences that I have working with government, non-profits, community groups and the faith community. I also run for this office beholden to no other politician or special interest group. My only allegiance is to the people of Multnomah County.
As a Multnomah County Commissioner, I want to expand programs for children (like SUN Schools and School Based Health Care Centers), fight for the needs of mid and East County (part of the county so often ignored but where I recently served as the long-term interim minister of Parkrose Community United Church of Christ), and to use the bully pulpit of the office to fight off environmentally damaging projects like the proposed Columbia River Crossing which would inflict deep harm on N/NE Portland and instead work to build up a green economy that is sustainable for the long-term. And I want to build support in the community for new sources of revenue that would allow us to accomplish these goals and more (like fixing our broken mental health system).
I've lived in Multnomah County since I was a teen-ager (and in the Metro area since I was 11) and I've dedicated my professional career to making this a better community for all people. Too often people see the Multnomah County Commission as a stepping stone to higher office. I'm running specifically for this seat because this is the area of government that matches my expertise. I have a passion for the issues dealt with by Multnomah County and would be deeply honored to serve as a Multnomah County Commissioner. The road ahead won't be easy, but together we can build a better community.