Worth 1000 words? You decide. Write your own caption for this photo in comments. (And use the "like" button to vote for your favorites! -kari.)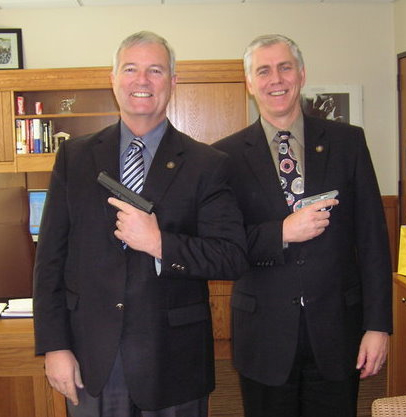 A little information about what you're seeing:
On the left, Oregon House Republican Minority Whip Andy Olson (Albany) and on the right, Republican House Minority Leader Bruce Hanna (Roseburg). They appear to be standing in one of the legislative offices in the Capitol building in Salem.