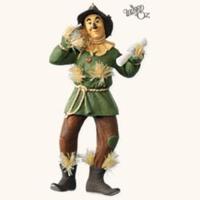 Down at the Lege, there are usually three kinds of issues - ones that break down along partisan lines, ones that create big divides but not partisan ones, and no-brainers.
Replacing the Sellwood Bridge is a no-brainer. After all, on the federal 0 to 100 bridge safety scale - where 100 is perfectly safe - the Sellwood Bridge scores a 2. That's not a typo. That's not a failing grade. That's a disaster waiting to happen. I don't know about you, but I avoid driving over it as much as possible - and when I do drive it, I'm thinking ahead about how I might escape should the bridge collapse and my car lands in the water.
Like I said, it's a no-brainer.
Which is why it's so bizarre that there were eight votes against HB 2179 on the House floor today. Fifty legislators voted in favor (including 21 Republicans), and eight were against. Even more bizarre is the rundown of which eight legislators voted against.
Five of the eight represent Clackamas County residents. The very folks who use the Sellwood Bridge. (70% of all trips across the Sellwood start or end in Clackamas County - as it is the only Willamette crossing between the Ross Island and the Oregon City bridge.)
The five Clackamas County no votes were from Reps. Vic Gilliam (R-Molalla), Mark Johnson (R-Hood River), Julie Parrish (R-West Linn), Patrick Sheehan (R-Clackamas), and Matt Wingard (R-Wilsonville). [Johnson's district includes a wide swath of eastern Clackamas County, including Damascus, Sandy, and Estacada.] The other three no votes were Mike McLane (R-Powell Butte), Sherrie Sprenger (R-Scio), and Jim Weidner (R-Yamhill).
It should have been a no-brainer for all eight - but especially the Clackamas Five.
Now, why would these legislators vote no? Well, the only organized opposition to the Sellwood project is coming from a small - but noisy - cabal of Tea Party activists in Clackamas County. They are apparently so enthusiastic about being part of a national anti-tax movement that they've decided to oppose even a basic $5/year car registration fee to pay for replacing the Sellwood Bridge.
Did I mention that the bridge scored a 2 on a scale of 0 to 100 for bridge safety? Five bucks doesn't buy much in this world, but in Clackamas County, five bucks is going to save lives. Like I said, it's a no-brainer.
One more thing: HB 2179 wasn't even a tax measure or a funding measure for the bridge project. It was a technical fix that makes sure that if Clackamas County voters approve the $5/yr fee, that those funds can actually be used to pay off the bonds issued to fund the project. In other words, this bill makes sure that if the Sellwood funding measure passes, the voters' wishes will be followed. According to the bill summary (pdf), there's "no revenue impact" and "minimal fiscal impact". Like I said, it's a no-brainer.
One of the big questions in Salem (and in Washington DC) has been this: With the Tea Party ascendant inside the Republican Party, which legislators will follow their radical anti-government lead - and which ones will be mainstream conservatives, committed to their values but willing to engage in discussions about constructive solutions?
HB 2179 is one bit of evidence. Given a choice between a no-brainer that is a technical fix, respects the voters' wishes, and helps replace a bridge that is a danger to local residents - and allegiance to the Tea Party's "shut it down!" ideology - here's eight legislators that chose the latter.
Which legislators will be at the top of my personal replacement list?
That's a no-brainer.