It's not often that legislative seats in Portland come open. In 2010, there were zero open seats in legislative districts within or including Portland.
But with the announcement that Rep. Mary Nolan is running for Portland City Council, her legislative seat is now open.
The district includes much Downtown, Old Town, and parts of the Alphabet District in northwest, as well as much of the west hills and the part of southwest Portland north of Multnomah Blvd. (Map here.)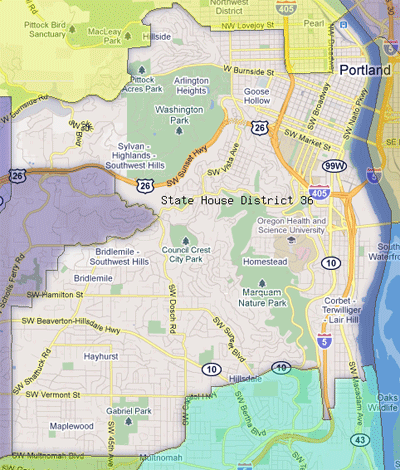 Nolan was first elected in 2000 (to what was then HD-11) after a brutal four-way primary that she won by just 17 votes (by way of a recount) over Martin Taylor. The other two candidates were John Calhoun and Jim Davis.
Do you live in the district? Whether you do or not, what sort of candidate are you hoping runs?