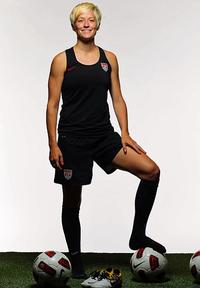 Sum-sum-summertime. This is a lull time in the political calendar, especially following the end of a legislative session. And since it is summertime, along with those fun books we're allowed to read, we get to speculate on who will be running for what next year. A few people have already declared for office, and others are known to be running but have not formed any committee yet. Over the next few months, names will surface, and we'll all keep playing this "maybe...perhaps" game until campaigns form officially.
Out in Gresham, Andre Wang lost by 8 points to Democratic incumbent Greg Matthews in 2010. I notice today in Facebook (thanks to a comment from Katie Eyre Brewer, who is my FB friend and someone I personally like) that Wang has been busy on FB. Lots of posts in June, and then today sharing an Oregonian article on the CRC. Is Wang thinking of having a second go at Matthews? Defeating an incumbent is usually a multi-election process; Judy Steigler won her seat on the third attempt. Making the campaign a three-year project may seem daunting, but it might be the best way to take down a strong incumbent. I don't think Wang has a chance, not when he got beat solidly in a good year for Rs. But having a repeat opponent will certainly help Matthews plan his own campaign.
(Ok, this may be common knowledge out there, but holy carp. That's on the other side of SE 82nd. Why would I want to keep in touch with a such remote, godforesaken place?)
In my House District, 42 ("The Fightin' 42nd!"), the speculation has to do with Senator Diane Rosenbaum and whether she's going to seek to replace Brad Avakian at BOLI. As much as we love her as our Senator, there's no doubt she'd be a great Labor Commissioner. (And having another woman at a state-wide office would be tremendous, too.) That, of course, starts an upward avalanche of speculation. Does Jules Bailey go for her Senate seat (Yes, please)? Who then steps forward for HD 42? Is it "Run, Teddy (Keizer), run" one more time? Will we have another incredible primary like we did in 2008?
Of course, there's HD 36 (Mary Nolan leaving to run for the Portland City Council), HD 31 (Brad Witt running for Congress), and probably HD 28 (Jeff Barker retiring). And this is without even getting around to the question of people challenging incumbents. Will Brent Barton go after Patrick Sheehan in his newly re-organized HD 51? HD 37 is vulnerable, as is HD 30. The question is: will strong candidates come forward who will get their asses to work immediately and do the hard slog necessary to win, something we have not always seen in the past.
(Big hint: If you move into the district to run, just 'fess up to your carpetbaggery and don't try to fib about it. If you are a good candidate, and you work to be part of your new community, you'll get the support.)
Entries submitted via smartphone from a drinking establishment are particularly welcome. They are likely to be closer to the truth than whatever I pull from my butt. And please: don't forget the sunscreen.