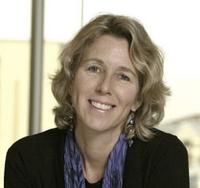 Moments ago, the Multnomah County Commission voted to appoint Alissa Keny-Guyer to the Oregon House of Representatives.
Keny-Guyer won votes from Deborah Kafoury, Loretta Smith, Judy Shiprack, and Jeff Cogen. Diane McKeel voted for Rob Milesnick.
To catch the play-by-play, check out the live tweets by Logan Gilles.
To learn more about her priorities, check out the candidate statement that Keny-Guyer submitted to the Multnomah County Democrats in advance of the nomination process.