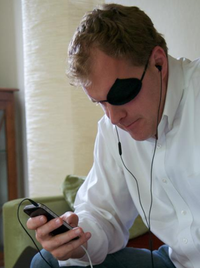 Rep. Jefferson Smith's mayoral campaign has landed with a splash.
In his first week, Jefferson has raised over $31,000 from 210 donors – all in checks of one thousand dollars or less. While the first contributions are the easiest to raise, it's an impressive haul for a single week in both dollar amount and numbers of donors.
The many small checks talking point may become a theme of Jefferson's campaign, as he works to contrast himself to the other candidates. Last week the Willamette Week published an interesting breakdown of Brady and Hales' financing, highlighting large checks. At the time of last week's reporting – still very early in this long race – Brady had raised $177,000 and Hales $155,000 (reportedly Brady is around 500 total donors, and Hales over 200). The Willamette Week notes:
In this race, it's the really big checks—far bigger than federal campaign spending limits would allow—that have fueled [Brady and Hales'] campaigns.
Jefferson has set a goal to raise his first $50,000 in checks of $1,000 or less. He's also set some ground rules: no money from out-of-state corporations or out-of-state groups. For political insiders, this is a reminder of Charlie Hales' connections to and support from companies across the nation, and Eileen Brady's support from the national group EMILY's List. I haven't seen polling on it, but undoubtedly voters prefer local support.
Jefferson's campaign also says it has lined up 200 volunteers and received 700 new Facebook fans. While he inherits Facebook supporters from his legislative campaigns, Smith's 1500 fans put him significantly ahead of the other candidates (Hales has just over 400, Brady nearly 1000). If his first week is any indication, the social media battle will be won by Jefferson's supporters.
It's not surprising Jefferson is long on supporters, given his background in community organizing. As founder of the Bus Project, Jefferson has long preached about the importance of person-to-person grassroots work in winning elections, and poured countless hours of work into it. Now he's translated that into his mayoral campaign.
On Wednesday October 5, the three major candidates will appear together for the first time at the VOIS Champions of Change event. VOIS - the Voice for Oregon Innovation and Sustainability - bills itself as Oregon's Chamber of Change, "committed to using the power of business to accelerate change for a healthy, prosperous future." I, for one, am eager to see how the candidates differentiate themselves at that event, and in events to come.
Buckle your seat belts, Portlanders. This is going to be one heck of a ride.