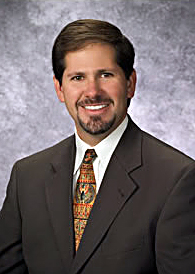 Willamette Week reports that a Republican challenger to Secretary of State Kate Brown is already running hard, raising money, and bringing on top-tier staff.
A Bend orthopedic surgeon running for secretary of state is serious about raising big campaign money. Dr. Knute Buehler, a Republican, has pulled in $45,000 so far, mostly from local donors and some family members. Buehler, a former Oregon State baseball player and Rhodes Scholar, has hired fundraiser Lori Hardwick, who helped Republican Chris Dudley raise $10 million in his race for governor last year.
It appears that Dr. Buehler was nominated to the Ford Family Foundation in Roseburg earlier this year. His bio:
Born in Roseburg, Ore., Dr. Knute Buehler is an orthopedic surgeon in Bend with a special interest in joint replacement and computer assisted surgery. He completed his medical training at Johns Hopkins University School of Medicine and his fellowship in joint replacement surgery at Scripps Clinic in San Diego. He is past President and managing partner of the Center for Orthopedic and Neurosurgical Care and Research, a 35 - provider, surgical group practice that has 180 employees.

Before his career in medicine, Dr. Buehler attended Oregon State University, where he played varsity baseball and was the first graduate ever to be awarded a Rhodes scholarship. He graduated from Oxford University in England with a Masters degree in politics and economics. He is a member of the board of advisers for Oregon State University's Cascades Campus in Bend and the board of directors of the Western Orthopedic Association, and chairman of the Mid-Oregon Osteoporosis Network. Knute and his wife, Patricia, make their home in Bend with their two children.
There's an even more extensive bio over at his medical practice.
Over on Jack Bogdanski's blog, Cascade Policy Institute president John Charles writes, "he's worked on election reform, so he knows what the Sec of State's office actually does, and what it can do with the right person in charge." No word on exactly what election reform issues Buehler has "worked on".