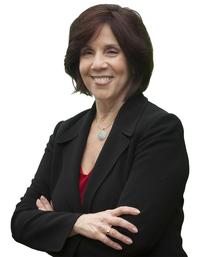 Reprising her 2010 campaign, Medford activist and small business owner Joyce Segers will run once again against Congressman Greg Walden. From her statement, reported by KTVZ:
"I decided to run again because I can no longer be quiet about the issues we're facing. I will speak up about the unacceptable number of foreclosures, corruption in the banking industry, the increasing poverty in our district, and the massive budget cuts affecting teachers, firefighters and police. I also want to fully identify and expose the scope of problems in our rural areas so that they can be addressed and solutions found.

"With 100,000+ veterans returning from Iraq, I want to make sure that they and their families are given everything they need, from jobs and housing to counseling and best of health care. I was married for 30 years to a Korean veteran, now deceased, who suffered from post-traumatic stress disorder (PTSD). I know firsthand the importance of care for soldiers and their families."

"Finally, I want to speak up about protecting our seniors and keeping Medicare and Social Security intact. Also, women's rights are a big issue, once again. We must protect women from this assault on reproductive health care, and make certain that education and health benefits are fully accessible."
It's a tough seat. In 2010, she lost 74 to 26. No word yet if other candidates are planning to jump in.
Connect with Joyce on Facebook.