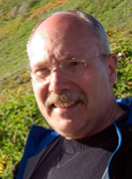 Big - if expected - news today, as Oregon House Co-Speaker Arnie Roblan announced he's running for the Oregon Senate.
Roblan is running for Senate District 5, which is currently held by Sen. Joanne Verger, who earlier announced she is not running for re-election. The district is the South Coast, from Coos Bay to Tillamook Bay.
From the press release:
"As a former teacher and principal, I know how to get people to put aside their differences and work together. That's what I've done to help create hundreds of new jobs in my House district. Now, I'm running for Senate so I can create a better economic future for families up and down Oregon's coast," said Roblan.

Roblan was unanimously elected as Co-Speaker of the Oregon House by his colleagues in a historic power-sharing agreement during the 2011 Legislative Session in which the House was evenly divided with 30 Democrats and 30 Republicans. Roblan's leadership in the State House created an environment of bipartisanship, which led to a successful session that produced a balanced budget, education and health care reform, and increased support for Oregon's small businesses.
There's little doubt that Rep. Roblan is the strongest candidate for the job, and the Senate Democrats' best chance to hold the seat. As the Senate is currently split 16-14 (Democrats to Republicans), holding the seat is critical. I've long been impressed by Roblan and his ability to get things done despite political difficulties or differences. Help out by chipping in a few bucks at Roblan's website.
Interestingly, the House Democrats have moved around their leadership structure quite a bit in the past few years, and Roblan's departure from the House will continue that trend. Depending on the results of the 2012 elections, the House Democrats may get to choose the speaker outright, work with another co-speaker situation, or be in the minority. Jeff Mapes talks about those possibilities here.