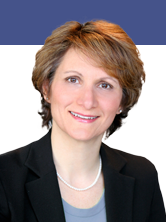 Four minutes after polls closed, The Oregonian called the Democratic primary for CD-1 for Suzanne Bonamici. It sets up a race against Rob Cornilles for the January 31st special election.
Washington County's early results have the race at 66-24-6% (Bonamici-Avakian-Witt). Multnomah County's results are 72-22-4%. Clatstop County is 62-14-16. Columbia County 52-12-30. (UPDATE: Overall totals, including Yamhill, are at 66-21-8 as of 9:20pm.)
While we've had some heated discussions about the primary here on BlueOregon, now's a great time to set aside our differences and head over to Bonamici's site and give her some cash to make sure we keep the district in Democratic hands.
In other news in Oregon, in Clackamas County, it appears the citizen initiative to require county-wide votes on urban renewal will get more votes than the County's referral that would require just the vote of those in the urban renewal area.
In other election news around the country:
What other issues are people following?