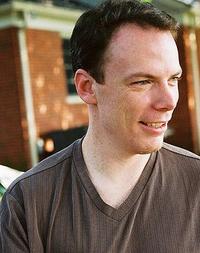 The Oregon League of Conservation Voters is, in my view, the most important political-environmental organization in the state. Nobody does more to get pro-enviro candidates elected in Oregon than OLCV.
Today they announced that they've hired a new Executive Director, Doug Moore. Interestingly, they reached out of state to find him.
Moore has what appears to be a deep political background. Originally from Indiana, he spent his early political career working for Congressman Peter J. Visclosky. He then moved on to Georgia, doing regional caucus and communications for the Democratic Party of Georgia. His latest gigs have been with Congressman Jim Marshall (D-GA) (campaign and Chief of Staff) and Congressman John Barrow (D-GA) respectively (consulting).
OLCV says that Moore will be relocating with his family to Oregon.