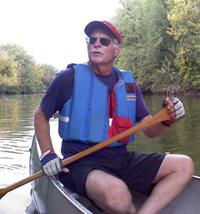 Well, well, well.
We've got a big showdown brewing in the race for the 37th district between Rep. Julie Parrish (R-West Linn) and Metro Councilor Carl Hosticka.
Hosticka is a Democrat who represented Lane County in the Legislature way back in the 80s and early 90s. But he's been on Metro for nearly 12 years now representing the southwest suburbs of Washington and Clackamas Counties.
Here's a map that overlays the new redistricted HD-37 with Hosticka's old pre-redistricted Metro-3 district. His Metro district includes all of the Washington County part of HD-37, which is basically Tualatin. His Metro district also includes big chunks of the Rivergrove and Willamette areas of HD-37. The only well-populated part of HD-37 that is entirely outside of Metro-3 are the neighborhoods of West Linn along Highway 43 between the Willamette and the top of the hill. (Much of the land mass north and south of I-205 between Tualatin and Willamette is sparsely populated.)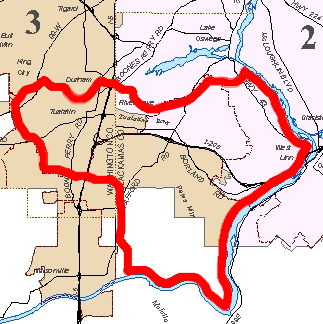 This is great news. Hosticka's going to be a serious candidate, who will give the frenetic right-winger a run for her money. Of course, it's not going to be easy. It's a tough district.
If you're so inclined, chip in and help Carl get started with a small donation - and become a Facebook fan.