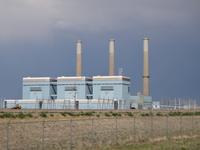 With yesterday's headline "Survey Finds Support For Coal Transport Through NW" OPB trumpeted political support for an issue....as demonstrated by a survey of people so unrepresentative of the voting public that 12% of their sample isn't even registered to vote.
Looking in to their cross tabs, I'm surprised to see so few senior citizens counted, and I'm also surprised to see a dearth of college educated voters. It just doesn't seem like a set of likely voters to me.
Which, of course, it isn't.
The ole person-on-the street quotes are a well aged tradition in news reporting, and we know not to put too much stock in their quote of the day.
That's exactly why we the news consuming public look to survey research to help us understand what's really on the minds of our neighbors.
But when news reporters offer up a survey that doesn't reflect the voting public, well, I won't be putting too much stock in that either.
Not by quite a margin.