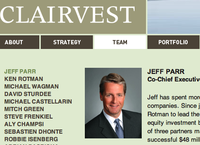 This is the hard part to figure out. This is also where we can decide if they house is playing straight or if the game is fixed.Part 3 of my non-expert citizen review of M82/83.
ORESTAR provides Oregonians with an easy-to-use mechanism for tracking campaign donations and expenditures. There's a proviso attached to that statement, however: What's available in ORESTAR may not be up-to-date, and the filings contain the minimum information required by law. Up to 30 days mays pass before a contribution or expenditure shows up in ORESTAR (and a campaign might even decide a financial penalty is a price worth paying to keep information hidden even longer). We rarely know a campaign's financial activity "now".
Even more problematic is the issue of "in-kind" donations. Per the Secretary of State's office:
An in-kind contribution is a good or service, other than money, having monetary value. The value of this contribution is based on the fair market value of the good or service. Fair market value is the dollar amount one would expect to pay for the good or service.
Just what the service or good is does not have to be listed in ORESTAR filings. I have done video and web work for campaigns, and, rather than ask for cash, I've "donated" my work; and it's been reported as in-kind. Should an audit occur, the campaign would have to demonstrate fair market value was reported. As a somewhat unusual example, the "Portlandia" video done for the Eileen Brady campaign was an in-kind donation of $95,000; the entire project was donated by supporters who are film and video professionals. $95k was demonstrably market value.
I want to make clear: not everyone who gets paid to work on a campaign shows up in ORESTAR. Good luck finding my name associated with the Eileen Brady campaign. I worked for Jon Isaacs' company, and he isn't required to file his work on ORESTAR, only payments received from the campaign. On the "Friends of Eileen Brady" ORESTAR report are payments to his company for "Management Services". Those services are Isaacs' compensation and expenses, which includes, of course, paying his contractors (ie, moi), etc. So a person checking ORESTAR finds a clear link between the Brady campaign and Isaacs' organization, but very little else.
The following narrative tells a different story: you can make connections, but you can't follow the money.
"Good for Oregon"
In 2007, the same people promoting the casino today began work that led to the 2010 ballot measure. Under the names of "Good for Oregon Committee, One", "Good for Oregon Committee", and "Good for Oregon 1" (name modification occurred frequently during the life of these groups), they raised and spent around $12,000 from 2006 to 2010 to bring Measure 75 to the ballot in November 2010. During the general election, under the simplified name of "Good for Oregon" they spent over $1.5 million, only to be rejected by voters 68%-32%. All of that money came from a single source: Clairvest Group, of Toronto.
The treasurer for all 4 "Good for Oregon" committees was Bruce Studer of Lake Oswego, one of the two Oregonians fronting this project. More about them later.
Where it was easy to know where the money came from in 2010 — Clairvest — in 2012, we can only assume they are backing the campaign. Media reports cite the Clairvest; no one has any doubt that they are the deep pockets, the only pockets, in this gig. After all this is a major part of what Clairvest does: finances casinos and related operations. The problem is: Clairvest has not contributed a reportable penny since 2010.
In Clairvest's place in this election cycle we have two other entities: Portland Entertainment Group and Oregon Entertainment Center. In 2012, the two organizations combined to finance the initiative petition process to the tune of over $1 million — and all but $10,000 of that in-kind. The committee responsible for the initiative petition drive was "Vote Yes for Oregon Jobs & Schools", and they received that lone cash contribution to cover rent, insurance and legal assistance. All of the work to get the 100,000+ signatures required to get M82/83 on the ballot was done by PEG and OEG — a million bucks worth of services reported simply as "in-kind". And yes, Studer is the treasurer for this committee.
"Vote Yes for Oregon Jobs & Schools" is now on mothballs, having served its purpose of getting the two ballot measures forwarded to voters. The campaign to pass M82/83 is being run by "Yes on 82 & 83"; at last, a committee name that is direct and clear. Studer is no longer treasurer; that role is filled by Kevin Neely, who runs CE Systems and does finances and reporting for many campaigns in Oregon. "Yes on 82 & 83" has raised very little money until recently; in the past month, PEG has contributed $147,000. Very little of that has been reported as spent, and given what was spent in 2010, this represents about a tenth, or less, of what may be needed by backers.
Who/what are Portland Entertainment Group and Oregon Entertainment Center? Both organizations were registered with the Secretary of State's Corporation Division by two men from Santa Monica, CA: Robert Seeman and Robert Stoltzfus. These two entities spent over $1 million to get M82 & M83 on the ballot. Perhaps they spent their own money; probably, however, Clairvest funded them. We have no way of knowing and probably no legal means of finding out. That's over $1 million, with no identifiable source, spent to get a measure on the ballot that could amend the Oregon Constitution for the financial gain of a few private individuals.
Ponder that for a moment.
Despite the deficiencies in ORESTAR, we do know a number of the Oregon political professionals working for the Yes campaign. Winning Mark, Mark Wiener's political consulting operation (for whom I worked on the Kitzhaber campaign in 2010), is the campaign's consultant. Both Carla Axtman and Stacey Dycus are with the campaign. ORESTAR reports payments to three people. Lauren Prince, Erin Fauerbach, and Peter Gorman. Thanks to LinkedIN, I was able to learn that Prince is Outreach Director and Fauerback is Operations Manager for Yes on 82 & 83; they've been paid $3,134.78 and $1,723.53, respectively. Gorman is a political consultant and was paid $1,860.00. Additionally, Our Oregon has been paid $10,000 for voter file access. Axtman and Dycus do not show up in ORESTAR as having been paid by the campaign. As noted above, that simply indicates they work for a third party and probably won't appear in filings. The same is probably true of Winning Mark.
There's been a lot of work done for the campaign, but none of it has been paid for — more accurately, no other work has been reported yet on ORESTAR (apart from minor expenses for parking, supplies, etc). This includes the expensive mailer sent out several weeks ago; the campaign website; and television ad buys in the Portland area of over $429,000 (on three Portland tv stations, the only ones listing these buys online per new FCC rules). The ads buy were placed by Marla Jackson of Media Analysis, Inc; ORESTAR has no record of these buys or payments to Media Analysis, although there are such listings for her in numerous past campaigns. This could be a matter of timing, with a 30-day window to report transactions. As I noted above, this is a problem with ORESTAR: you have to wait a long time before you can start drawing conclusions based on what is and is not filed.
Nonetheless, the way the initiative petition process was run is very troubling. $1 million in in-kind work means that that entire campaign was conducted in a manner to ensure maximum screening from the public. Obviously, the petition process is structured by law; this isn't about illegal activity being hidden. Oregonians are proud of our long leadership in democratic processes, and the initiative process is one of our gems. But we see it being used by individuals who can afford to spend $1 million to get their initiative on the ballot, regardless of any kind of public support. Send out enough petition gatherers, and you'll get your 100,000 signatures. This is not democracy in action; this is the power of deep pockets.
It's also campaign financing hidden by laundering the money through corporations that work privately and then "donate" in-kind work.
And here's the thing: it's legal. The afore-mentioned Brady video was done privately, and the campaign only had to report the fair market value of the work: $95,000. But, unlike the in-kind work reported thus far by the Yes campaign, every person involved with that video was proud to put his or her name on the video's credit. Nothing was hidden. We know a few of the players in the Yes campaign, but we don't know who the people are behind the money. I assume Clairvest because they are, according to media reports, the ultimate source of money for the development and are heavily invested in trying to create a casino in this location. Whether the two Californians are Clairvest employees or contracted to the Toronto investment firm, I could not find out.
The Lake Oswego front men are, as far as I can tell, simply that; they're the "Oregonians" in this "uniquely Oregon" scheme.
Ropers. Look it up.
Jeff Parr: the card up the sleeve
Jeff Parr is director of "PDX Entertainment". He did a radio interview with Mark & Dave on KEX earlier this year to talk about the project (the interview is also embedded on the campaign website). "PDX Entertainment" is a business entity registered by Davis Wright Tremaine (who serve as the legal arm for the campaign); according to Parr, PDX Entertainment will build the casino. Presumably, they will also run it.
Jeff Parr is also Co-CEO and Managing Director of Clairvest. He's been with them since 1995 and, among other responsibilities, has sat on the boards of several gaming and casino companies. Under his leadership, Clairvest has funded, built and operates numerous casinos and other gaming and destination facilities in the United States, Candidate and South America.
Why is Parr hiding his true role in this endeavor? The strategy of this campaign is to downplay gambling and play up jobs and money for education. Their website and mailer promote jobs, schools, community; and oh yea, there's a casino, too, but hey don't forget microbrews and a bowling alley. If Parr's position as Co-CEO of the Canadian investment firm that bankrolled the 2010 effort were to become part of the conversation, then focus would shift once again from what the promoters are pushing — Jobs! Schools! Sustainable parking! — and back to the fact that Oregon voters are being asked to amend the constitution to help an out-of-state (out-of-country) corporation make a large amount of money.
(And please don't forget: much, if not most, of what would be spent at this casino is money not spent at Oregon or Washington tribal casinos. And that will have a dramatic impact on the tribes who are already facing difficulties as gaming receipts have fallen badly due to the economic downturn. Tribal gaming money is how the tribes fund their self-determination. M82/83 will harm that work dramatically.)
But here's what astonishes me: The Yes campaign must not have thought anyone would go to Clairvest's website (hey, it's in Canada!). Attempting to pass Parr off as just the "Director" of Pdx Entertainment, as he himself did, is the kind of dishonesty that makes impossible trusting the backers on any part of this venture.
That they are hiding Parr's true relationship to this campaign, not to mention everything else they are hiding, demonstrates a desire to reveal as little as possible to Oregon voters. The long list of things being hidden from view is, for me, the most troubling part of this campaign. It is entirely possible they could build this as promised, deliver great jobs with benefits, fill Oregon's coffers and deal positively with the many infrastructural and social issues facing this project.
But they are hiding the facts from us up-front, and they are daring us to call their bluff. They are playing games with the campaign finance laws and posting meaningless reports to ORESTAR. They want Oregonians to open up their cities to casinos and gambling, but they don't want us to know who it is that will reap the majority of the money to be made off this gamble. They have made promise after promise, but almost nothing is guaranteed apart from a vague promise to invest $250M in development and to contribute 25% of their take to the state. Beyond that, we know nothing about who is behind this.
Except that Jeff Parr is being dishonest about his role in the campaign.
And that dishonesty is being injected into the center of one the cornerstones of Oregon's democracy: the initiative process. The voters should reward Parr and his cronies the way gambling cheats are dealt with when found out:
Tossed out and banned from the house.
Vote NO on Measures 82 & 83.