For the fun of it, let's vote for Measure 80 this Fall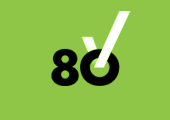 I went to a screening of Legalize It - "A new documentary film about prop 19 - The campaign to legalize Marijuana in California," yesterday at the Clinton Street Theater. The screening was a benefit for Measure 80 which Amanda Rain, of the campaign, wrote so well about earlier in her guest column on BlueOregon.
Seeing the movie awoke in me the urge to share something I'd written a little while ago in support of Measure 80. In Legalize It, I watched as people got brave and worked hard for their convictions. Amanda also reminded us in the Q&A after the film that it's going to take many of us coming out of the closet (which may be painful at times) in order for progress to be made - just like in other rights movements of the past. The campaign in California was a huge effort - involving millions of dollars and a huge anti-19 effort that worked hard to keep people scared.
Luckily, this year's Measure 80 campaign has not seen that level of push-back - and has a chance of passing. I think that would be a good thing. Here are my reasons.
What noone wants to mention about marijuana is that for many of us it's fun. Right? If you've ever smoked it, you've possibly had a good time - heck, the Beatles all smoked marijuana and look what great music they made. In the film a speaker at the National Press Club asked for anyone who had not tried marijuana (in the audience of a couple thousand journalists) to raise their hand. Not one hand went up. It was a poignant moment - as were the many where the NAACP, churches, labor unions and others stood up and took tough stands in favor of legalization.
If we believe that marijuana is medicine, and I do, then of course people should be allowed to use it freely. We allow people to do many dangerous things in our society - drink alcohol, smoke cigarettes, for instance, and yet, we stop them from smoking a plant which has a lot of positive properties. Not one person has died from smoking pot - try saying that for alcohol or tobacco.
Besides all of the corporations which have made products that hemp could compete with if not replace, completely, there is our society's puritan background which seems to want us to stop dancing, stop loving who we'd like to - how we'd like to, and to stop having fun.
I like fun. I always have. I was raised by a guy who purposely spoke to strangers just to see what was behind the mask, under the shell. Usually, this led and continues to lead to interesting experiences for him and me - but we all know this is not the norm. Most people are uncomfortable being approached in this way - but once the interaction starts, fun often ensues - because when you overcome or challenge embarrassment, laughter ensues - it's the way our bodies work.
I try to live a fun life and I also travel to places that are fun - Burning Man, for instance. I have gone to Burning Man for 12 years - yes, for the art. Yes, for the amazing road trip into the Oregon Outback which is one of the most beautiful places on earth - but also for the chance to meet with others who like to have a good time in one of the biggest fun times on Earth. And I have seen the light, and drunk the cool-aide. Multiple times. I tell you, as many others before me have written - there is nothing wrong and everything right with getting out there and shaking it.
So, if we want to stay in our shells and keep to ourselves, that's fine - but let's not mandate it as a society - lets encourage those who'd like to break out of their shells to do so - and this may lead to more fun. Are you against fun? Or, are you ready for some :)
So, just for the fun of it, let's vote in favor of Measure 80 this Fall. Give those who need marijuana to ease their pain an easier time of getting their medicine. Give those who'd like to make paper, cloth, and food products out of industrial hemp new business opportunities. This would be a huge boost for the farmers of Oregon. Let's allow those of us who use marijuana responsibly and safely a chance to do so without doing something illegal.
Legalizing marijuana will have so many positive effects on our society - lessening the power of drug cartels; giving people more freedom; and relaxing some of the stress in our society and yes, adding in a few more giggles.
For the fun and sense of it, I encourage you to vote yes on Measure 80 this Fall.
10.22.12 - UPDATE - there will be phone-banking at the campaign office, and from home - find out more, here