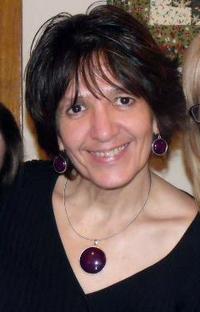 Late this afternoon, Clackamas County identified the suspect in the felony ballot-tampering investigation as Deanna Swenson of Oregon City, a 55-year-old registered Republican. Clackamas County has fired her.
Swenson confirmed her role to Willamette Week:
When WW reporters came to her home Monday afternoon, Swenson wasn't in a mood to talk. WW asked her how many ballots were involved, and Swenson replied tearfully, "Only the two." Swenson declined to answer other questions. She said she has not yet hired an attorney to represent her.
Whether her claim that it was just two ballots is unknown:
County officials are especially concerned about the number of quarantined ballots, those processed by the worker and separated from ballots ready to be counted. Was it just a few, dozens, hundreds? No one would say.
According to the Oregonian's Yuxing Zheng, she is not a full-time county employee, but rather a temporary employee who has worked during elections since 2010. By contrast, according to Willamette Week's Nigel Jaquiss, she's worked "in various elections since 2000."
As a guy who does a lot of social media work in politics, my first move is to the voterfile and to Facebook. Here's what I've learned:
There is only one Deanna Swenson registered to vote in Oregon City. She's a very regular voter with a conservative score described to me by one field organizer as "through the roof". She's got either a hunting or a fishing license. She returned her ballot this year in-person at Clackamas County Elections on October 31st - the day the ballot-tampering incident occurred.

This is her Facebook page. On October 27th at 12:25 a.m., she clicked LIKE on the Republican National Committee. On October 12th, The Tea Party. On October 8th, Paul Ryan VP (the official Paul Ryan page.) And there are many, many more just like that. With exactly one exception (Attorney General Ellen Rosenblum, ironically), her political fan profile is exclusively hard-core right-wing stuff - and very nearly half of everything she's LIKE'd is political. The rest is hunting-related, shopping-related, or generic stuff like "music" and "photography". (I've posted the complete list below.)
Of course, the spin coming out of the County Clerk's office right now is that this was a one-time incident and it was contained to just two ballots. But here's what I want to know:
Why was a right-wing activist hired as a vote-counter in the elections office? Everybody's entitled to their opinions, but ballot-processing isn't a job for activists. (I wouldn't hire me to be an election worker, either.)

Who hired Deanna Swenson? And based on what qualifications? What was the screening process used to ensure that the vote-counting process wasn't being polluted with political activists?

And why did Swenson feel comfortable enough in that room to start filling in bubbles on a ballot? In an environment that is, presumably, all about protecting the integrity of the process, how and why would someone feel that they could whip out a pencil and start marking ballots with impunity?

Who else has been doing election work in Clackamas County? And are they also right-wing activists?

Update: One more -- Other than her activities on Facebook, has Swenson been involved as an activist with any right-wing organizations locally or nationally?
If this was a one-time freak incident that was caught immediately, then that's a wonderful thing. But that seems too tidy. We need a comprehensive investigation that goes back a decade or more to understand what's been happening. There have been way too many razor-thin elections in Clackamas County to be sanguine about all this.
Here's the full fan profile for Deanna Swenson. She's a fan of just 90 pages, but 39 of them are political - and all but one of those are right-wing activist pages:
| | |
| --- | --- |
| Republican National Committee | Oct 27, 2012 |
| Personal Liberty | Oct 21, 2012 |
| Israel | Oct 21, 2012 |
| The Tea Party | Oct 12, 2012 |
| Paul Ryan VP | Oct 8, 2012 |
| Thrifty NW Mom | Oct 8, 2012 |
| Yep I Built This | Sep 29, 2012 |
| I will NOT vote for Obama in 2012. | Sep 23, 2012 |
| MyPatriotSupply.com | Sep 18, 2012 |
| National Republican Senatorial Committee (NRSC) | Aug 20, 2012 |
| Handyman Bob | Aug 18, 2012 |
| Newsmax | Aug 15, 2012 |
| Good Neighbor Pharmacy | Aug 11, 2012 |
| Karen for Congress | Jul 23, 2012 |
| Brent Bozell | May 11, 2012 |
| Family Feud & Friends iPhone/iPad | May 11, 2012 |
| Northwest Community Credit Union | Apr 28, 2012 |
| Ann Romney | Apr 13, 2012 |
| Aer1 System | Apr 7, 2012 |
| My Itchy Travel Feet | Apr 7, 2012 |
| Expedia CruiseShipCenters Cottage Grove | Apr 7, 2012 |
| New Jersey Republican Party | Mar 25, 2012 |
| Ellen Rosenblum | Mar 20, 2012 |
| Franklin Center for Government & Public Integrity | Mar 20, 2012 |
| Reflex | Mar 13, 2012 |
| Employee Rights Act | Mar 11, 2012 |
| DoubleDownCasino | Mar 10, 2012 |
| The Price Is Right Community | Mar 8, 2012 |
| Bank of America | Mar 7, 2012 |
| Youth Defence | Mar 5, 2012 |
| Jones Dairy Farm | Mar 5, 2012 |
| BuyCostumes.com | Mar 3, 2012 |
| The Lars Larson Show | Mar 2, 2012 |
| Endo-Vet | Feb 25, 2012 |
| Gary L. Bauer | Feb 18, 2012 |
| The Foundary | Feb 17, 2012 |
| Wessels Family Honey | Feb 17, 2012 |
| Conservative | Feb 8, 2012 |
| Media Research Center | Jan 5, 2012 |
| Fox News | Dec 29, 2011 |
| Lands' End | Nov 28, 2011 |
| Hunter Safety System | Nov 17, 2011 |
| Target | Nov 17, 2011 |
| Small Business Saturday | Nov 7, 2011 |
| I shot it | Nov 5, 2011 |
| Guns.com | Nov 5, 2011 |
| Obama Must Go - OMG for America | Oct 30, 2011 |
| RightChange | Oct 28, 2011 |
| Hood River Oregon | Oct 28, 2011 |
| MRC TV | Oct 10, 2011 |
| Americans Elect | Oct 7, 2011 |
| CNSNews.com | Sep 30, 2011 |
| Stop Bullying: Speak Up | Sep 30, 2011 |
| Official U.S. Concealed Carry Association Page - USCCA | Sep 27, 2011 |
| Dave Ramsey | Aug 11, 2011 |
| Vin Diesel | Aug 11, 2011 |
| Florida's Natural | Aug 11, 2011 |
| Proud to be an American | Aug 11, 2011 |
| Don't Put It On Our Tab | Jul 17, 2011 |
| Repeal It Now | Jul 17, 2011 |
| Stop the Energy Freeze | Jul 8, 2011 |
| ForAmerica | Jul 8, 2011 |
| Oregon Coalition Against Beverage Taxes | Jun 24, 2011 |
| Mitt Romney | Jun 24, 2011 |
| Alaska Marine Highway (Alaska State Ferry) | May 23, 2011 |
| NewsBusters.org | Mar 28, 2011 |
| Kink 101.9 Office | Mar 26, 2011 |
| Kink.fm | Mar 26, 2011 |
| Grand Poker Fan Page | Mar 22, 2011 |
| Infinite Solutions Inc. | Mar 14, 2011 |
| FreedomWorks | Mar 9, 2011 |
| Americans for Prosperity | Mar 8, 2011 |
| Sarah Palin | Mar 2, 2011 |
| Cabela's | Mar 2, 2011 |
| Hatcams | Feb 10, 2011 |
| National Rifle Association | Feb 8, 2011 |
| Movies | Feb 8, 2011 |
| Music | Feb 8, 2011 |
| Photography | Feb 8, 2011 |
| Anything About Guns | Feb 8, 2011 |
| Ccure It 2010 Advance Online Security Services | Dec 11, 2010 |
| Libraries in Clackamas County | Dec 11, 2010 |
| QuoteBliss.com | Sep 18, 2010 |
| Solo Stuff | Jul 29, 2010 |
| Cup Of Joe For A Joe | Jul 26, 2010 |
| Texas HoldEm Poker | Jul 21, 2010 |
| The Holy Bible | Jul 5, 2010 |
| Blues | Jul 5, 2010 |
| Jazz | Jul 5, 2010 |
| Classic rock | Jul 5, 2010 |