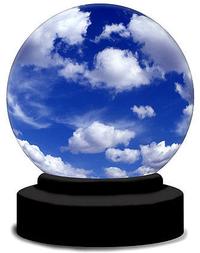 You're smart. You're political. When people whisper, "that's what THEY say," you're the one they're talking about.
With just a few days left in this election, it's time for another edition of the Punditology Challenge.
After all the polling craziness this week, the big questions of course are - Will Brad Avakian and Kate Brown survive? How many write-in votes in the Portland mayor's race? Will the arts tax surprise everyone? Will the Democrats or Republicans control the House and Senate in Oregon? And what about those Senate races across the country? And what about that other election - y'know, the presidential race?
Correctly predict the the election results and we'll make you famous. You could be the next great Oregon TV pundit! There's no money in it, but if your crystal ball is the finest of them all - we'll bow down before your greatness and proclaim it to the world.
The deadline for your picks is Sunday night at midnight. So make your picks now, before it's too late!
Good luck!