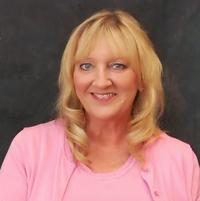 By Deborah Barnes of Milwaukie, Oregon. Deborah is a public school teacher, a leader in the Oregon Education Association, a former broadcast journalist, and former member of the Milwaukie City Council. She is a Democratic candidate for HD 41 in Milwaukie, Oak Grove, and Southeast Portland. Learn more at FriendsOfDebBarnes.org.
As a former broadcast news reporter and a teacher of broadcasting and social media, one thing I expect is honesty and making sure you report the facts. With that in mind, here is why I am asking residents in HD 41 for their vote in this race.
I have been a public school teacher for almost 20 years and I am tired of overcrowded classrooms, days cut in the school year, losing my fellow educators due to budget cuts, and having fewer resources to get our students prepared for the future.

The middle class has gone through enough of the roller coaster ride in trying to make ends meet. I live on a teacher's salary. I know what it is like to worry about the future.

I am proud to be a union leader in the Oregon Education Association. I have lobbied and worked with lawmakers on a number of bills. In fact, I managed to gain bi-partisan support on a school safety bill that was signed into law in 1999. I served on the Governor's Taskforce on Career and Technical Education. Thanks to support from Oregon legislators and Labor Commissioner Brad Avakian, more dollars are available to expand opportunities for students in high school and community college for workforce training leading to jobs in Oregon.

I am the only candidate running in this race who has actually been elected to office. I served two terms on the Milwaukie City Council and worked with the Executive Director of the Chamber to establish a theater arts group, met with area business leaders to secure new jobs by cutting through red tape, saved the Oak trees from being cut down to make room for a bypass behind CCC on Harmony Road, and voted for funding to improve our infrastructure.

I am supported by hard-working Oregonians. I have the endorsement of AFSCME, SEIU, UFCW, OEA,firefighters, nurses,teachers, counselors, carpenters, and chiropractors. I have the endorsement of leaders who have worked with me, Congressman Schrader, Labor Commissioner Brad Avakian and former Labor Commissioner Mary Wendy Roberts, Senate President Peter Courtney, Senators Devlin and Dembrow, Representatives Frederick, Gomberg, Barton, Komp, and others. Clackamas County Commissioners, members who served with me on the Milwaukie City Council and members of my own school board and district office are supporting my campaign.

This is a campaign about the voice of students, the middle-class, and labor. The campaign funding coming into my race is from working class people, not from big donors or from out of state interests. I grew up in this community. I raised three daughters in this community who attended the same schools I did. I am running because I will continue to support working class Oregonians who have dreams of a better life for themselves and their families. I get it. I live it. I will be their voices.