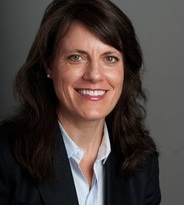 By Kathleen Taylor of Portland, Oregon. Kathleen is a career government performance auditor, a PTA president and public education funding activist. She is a Democratic candidate for HD 41 in Milwaukie, Oak Grove, and Southeast Portland. Find out more at KathleenTaylorforOregon.com.
I'm running for State Representative for House District 41, a district that includes Milwaukie, Oak Grove, and parts of Southeast Portland.
I am running because I believe our district needs a thoughtful, effective advocate for the issues that matter most to all of us - better schools, a strong economy, equal pay for equal work, marriage equality, preserving a woman's right to choose, efficient and transparent government, and a healthy environment. These are my core values and I will fight to advance policies in Salem that will make Oregon a better place to live, work and raise a family. Oregon's natural beauty and high quality of life are among our greatest assets and I will stand up for the environment and public health by protecting our air and water from pollution.
Ensuring Oregonians' access to quality public education, however, is what got me into this campaign. As a mother of two kids in public schools, I have seen first-hand how a shortened school year and increased class sizes have negatively impacted students, families and teachers. I have worked hard to restore funding for our schools, as a member of Portland Public Schools' Citizen Budget Review Committee, a volunteer for school funding ballot measures, and as President of the PTA at my children's school. Oregon can do better, and I'm committed to restoring a full school year and reducing class sizes.
I've served as a Court Appointed Special Advocate (CASA) and seen the effects poverty, mental health problems, and joblessness have on our state's children. As a VISTA volunteer, I created an afterschool program, which provided a safe and nurturing place for children to escape similar hardships and abuse in their homes. These experiences reinforced my conviction that government plays a critical role in helping the most vulnerable. In the decade I spent auditing government programs and budgets at the state, city, and county levels, I identified ways to save taxpayer money while improving vital services that really make a difference in people's lives.
The district is currently served by Representative Carolyn Tomei, who has decided to retire. I am proud to say that I have been endorsed by Representative Tomei – along with Governor John Kitzhaber, Governor Barbara Roberts, State Representative Alissa Keny-Guyer, former Secretary of State Bill Bradbury, former Secretary of State Phil Keisling, Milwaukie Mayor Jeremy Ferguson, Metro Councilor Carlotta Collette, Portland Commissioner Amanda Fritz, Gretchen Kafoury, and many others.
It is a tall order to fill Carolyn Tomei's shoes. I have had the privilege of working closely with Representative Tomei as a volunteer for the past two years and have seen how her courage, conviction and compassion have created real change for the benefit of all Oregonians. During the 2013 and 2014 sessions, I had the chance to work with her on legislation to protect the victims of child sex trafficking and to ensure Oregon provides services to problem gamblers.
I am also proud to have earned the endorsements of a wide range of organizations, including the Oregon League of Conservation Voters, the Oregon State Building & Construction Trades Council, the Oregon Business Association, IBEW Local 48, Ironworkers Local 29, the Joint Council of Teamsters No. 37, and NARAL Pro-Choice Oregon PAC. This diversity of support reflects my track record of listening to and understanding the needs of a wide range of people.
I am running for the legislature because I want to accomplish meaningful change that will improve the lives of Oregonians. My experience in Salem has taught me that to be an effective legislator requires the ability to work with people who you don't always agree with on every issue. I hope to have the honor of representing the people of HD 41 and working to make Oregon a better place for all of us.