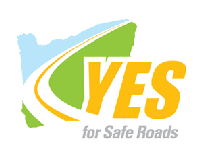 In this election, Oregon residents have the opportunity to vote Yes on Measure 88, affirming the bi-partisan actions taken by the Oregon legislature and Governor Kitzhaber in 2013 to extend the right to drive to all people living in our state. This law would have ensured that recent immigrants, the elderly temporary workers and more could take a driver's test, get auto insurance, and then drive safely and legally. As they should.
While the law ensured that those driving were well-equipped and could do so without fear, it is now on hold, pending an attempted recall through Measure 88. This, despite the fact that the right to drive affects so many throughout the state, as reflected by the list of the measure's endorsers – public safety officials, business owners, unions, communities of color, women's organizations, and more.
Oregon NOW has proudly endorsed the measure – for us, it was a no brainer -- it affects so many Oregon women. Why?
It's about women's safety. Women walking alone at night can face harassment, assault and more. The safety of a car can empower women to ensure their own security and that of their families.
It's about women's families. Women are (still) the primary caretakers of their families – the ones driving their elderly relatives to doctor's appointments, their infants to well-child check-ups, their kids to school and so many other necessary trips. In many instances, these trips can be lengthy -- and harrowing if a relative is facing mobility issues or compromised health. Plus, buses don't run frequently enough or in the middle of the night (or at all in some parts of the state!) should there be an emergency. Women, doing so much for others, deserve to be able to drive safely.
It's about women's jobs. After taking care of all that we take care of, there may be little time left for a long commute. For many women, taking care of their families means working more than one job, leaving little time between shifts to get from one place to another, or from their child care to work on time. Women deserve to be able to drive to earn a living for themselves and their families.
It's about women's health. Women should be able to do more than take care of their families' health, they should be able to take care of their own. They deserve to be able to drive to their doctors' offices, pharmacists and more.
Finally, it's about all of our safety. All Oregon families deserve to have safe roads, with skilled, insured drivers -- Measure 88 will ensure just that.
I can drive and ensure my safety, my own health and that of my family, and my professional commitments. It shouldn't matter that I happen to be an American citizen, that my own luck of the draw was that I was born here. My commitments and my family don't matter more than anyone else's. Nor is my family somehow more deserving. Women's safety, families, jobs and health matter equally, regardless of birthplace. Let's vote human to human on this one.
For aspiring citizens, for women, for us all, please, vote Yes on Measure 88 by November 4th.