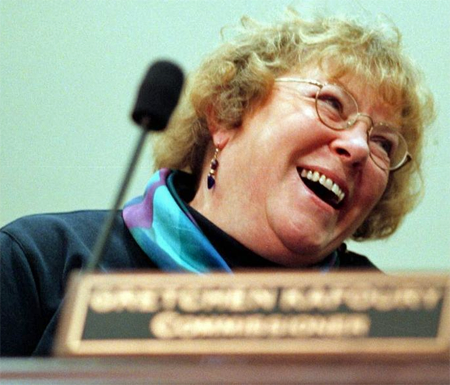 Gretchen Kafoury has passed away at age of 72. This is a heartbreaking loss for many of us.
Over a career that spanned three decades in elective office, Kafoury was one of the most powerful progressive champions in Portland. She dedicated herself to expanding opportunity for women, improving access to affordable housing, and fighting homelessness.
For those of us who came of age in the 90s, at a time when "the third way" was in fashion, Kafoury was a shining example of how an elected official could both be an effective leader and a committed progressive. She was as humble as she was a powerhouse.
Her former chief of staff and colleague on the City Council, Erik Sten, told the Oregonian that "despite being a very successful politician for a long time she didn't really care about the politics." That's exactly right.
Gretchen Kafoury served in the Oregon House of Representatives, on the Multnomah County Commission, and on the Portland City Council. She is survived by her daughters, Katharine Kafoury and Deborah Kafoury. Deborah also served in the Oregon House, and now serves as the chair of the Mulltnomah County Commission.