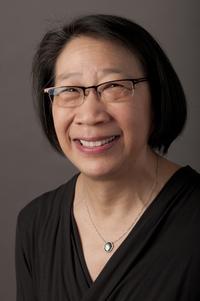 By Anita Yap of Portland, Oregon. Anita is a candidate for Portland Community College Board of Directors.
I'm running to represent Zone 3—which includes Southeast Portland and parts of South Waterfront—on Portland Community College's Board of Directors.
Zone 3 is unique, and full of opportunity. The area surrounding the PCC Southeast Campus includes some of the most diverse zip codes in Oregon. Enrollment at the newly expanded Southeast Campus is up, while other campuses face declining enrollment. These circumstances illuminate the strengths of our community and show that each neighborhood needs a specific approach. My personal experiences have motivated me to run and share my vision for how PCC can actively address the change that the future brings.
PCC has been that central place for my family, for as long as I can remember. My father served for over 20 years as an academic counselor at Portland Community College. He first worked as a Foreign Student Advisor and regularly brought students to our home, who had just landed in Portland without family and friends. My family spent many weekends with students from Malaysia, China, Japan, Africa and Korea, showing them the sights, having dinner and talking about family. My father's impact on these students was profound. Years after they left PCC, many would continue to send letters and correspond with my father to share their success and impact PCC had on their lives.
My uncle worked until his retirement as a PCC math teacher. My daughter Ocean and I are proud former and current PCC students. Community college helped me prepare for my career as a community planner and small business owner.
My family and I have seen first hand that every day, PCC makes a difference in people's lives.
And PCC can do even more. I have heard from students about the many barriers they face to secure a fair shot in this economy. From recent high school graduates, to returning and older students, we must provide access to supports that help students get the most out of their education—affordable tuition, housing, transportation options, living wage jobs, and child care. We must build on successful programs like FutureConnect, which have helped so many students access mentorship and peer networks to overcome these challenges. And we must support the outstanding and caring teachers and faculty who do the incredible work of preparing PCC students for the future.
For over 20 years, community involvement has been part of my professional and volunteer life. Some of the organizations that have most impacted me include the Jade International District, the Asian Pacific American Network of Oregon, the City Club of Portland, and the East Portland Action Plan. This work has anchored me deeply in the community and has helped me to identify new opportunities for PCC to engage and strengthen our community.
With this in mind, I have identified a number of priorities that I hope to work on in my first year as a PCC Board Member.
I will support expanding access to the FutureConnect program for low income and first generation students.
I will advocate at the state and national level for more funding for community colleges in Oregon.
I will work to help build PCC's Southeast campus foundation that is strongly connected to community through the neighborhood schools, local businesses and residents in Zone 3.
If I were to be elected to represent PCC Zone 3, I would bring my collaborative approach and my experience with governance, budgets, and community development to advocate for these priorities. Through building partnerships with community groups, businesses, nonprofits, government, neighborhoods, schools, and other higher education institutions, we can solidify a future where PCC students have the best opportunities for a quality education and get a fair shot in a career that matters to them.
This work won't be easy: I have heard from students, educators and faculty about their concerns, such as declining enrollment, tuition affordability, living wages, increases in health care costs, and inadequate funding from the state. I will continue to meet with community members, business owners, faculty, staff, and students in Zone 3. I will hold constituent coffees where community members will be invited to suggest how PCC can overcome these challenges, and better serve the community.
I'm grateful to have the support and mentorship of many community leaders: State Representatives Alissa Keny-Guyer and Jeff Reardon; Mayor Charlie Hales, City Commissioners Amanda Fritz, Nick Fish and Steve Novick; Multnomah County Commissioners Jules Bailey and Judy Shiprack, and many business, nonprofit, education, and community leaders.
I continue to learn about this great institution and its people. I strive to be a voice for everyone who needs a chance at success through Portland Community College.
Please contact me at anitayapforpccboard@gmail.com or AnitaYapForPCCBoard.com and offer your ideas about how we can work together to achieve an accessible, collaborative, and prosperous community college environment.
Thank you!