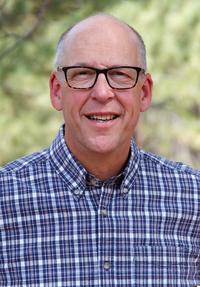 After Speaker John Boehner bailed, it looked like Rep. Kevin McCarthy (R-CA) was the next man up. But when his candidacy ended amidst a flood of rumors, the Republicans look to be in chaos.
As Rep. Peter King (R-NY) put it:
"It is total confusion — a banana republic... Any plan, anything you anticipate, who knows what'll happen. People are crying. They don't have any idea how this will unfold at all."
Well, now the spotlight has turned to Oregon's own Rep. Greg Walden. If Rep. Paul Ryan (R-WI) won't accept, and he seems to be publicly reluctant, Walden maybe the next in line.
Walden, however, has sent mixed signals. He told Medford's KOBI that he "isn't interested in the Speaker's seat, either in a permanent or interim capacity." On the same day last week, however, he gave an interview to Jefferson Public Radio in which he said he'd "never turned down a tough or ugly job" and that he'd "probably do it".
Go figure. What do you think?