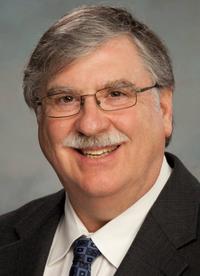 Well, this is a surprise. Just a little more than a week ahead of the filing deadline, and just about two months before ballots go to voters, Congressman Kurt Schrader has drawn a primary challenger.
Dave McTeague is a former state representative from Milwaukie who was first elected in 1984 and served five terms in the Oregon House. After that, he served 18 years as the executive director of the state agency that regulates chiropractors, retiring in 2014.
In his announcement, McTeague noted Schrader's votes on free trade and Syrian refugees -- and cited the Bernie Sanders campaign as his inspiration:
So why would I do this? Because a lot of Democratic voters want real fundamental change, a political revolution, and they're not willing to settle for politics as usual. Those Democrats deserve to have a choice just as they have a choice for real change in the Presidential Primary.

My candidacy's purpose is to provide Democratic primary voters a progressive alternative to the establishment incumbent. I will not accept any funding from any corporate Political Action Committees. I agree with Senator Bernie Sanders we have to overturn our current corrupt campaign finance system to make real fundamental changes.
In 1984, McTeague won election to the legislature by defeating a six-term incumbent Democrat in the primary. So, he's not unfamiliar with the challenge he faces.
What do you think? Is Schrader vulnerable?