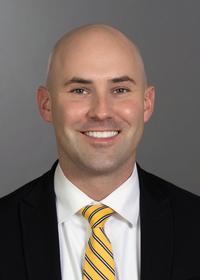 By Eric Zimmerman of Portland, Oregon. I am a dedicated public servant who has served with distinction in our armed forces and currently as a senior leader at Multnomah County.
Our community is at a crossroads. Multnomah County is seeing incredible growth, which is creating incredible opportunity. But if we do not put the policies in place to channel this growth and extend that opportunity to all, we will all lose part of what makes Portland so special. We are already seeing escalating home prices, increasing numbers of people living on our streets, and the displacing of working families from our core neighborhoods. We need a County Commission that can act now to address these challenges and look out for vulnerable residents.
My Story
I grew up in Clackamas County and graduated from Clackamas High School. My mom was a Portland Public Schools teacher and my dad is an attorney. They taught me the importance of appreciating the advantages you are given in life and using them to try give back in public service. I went to the University of Portland on an ROTC scholarship. I entered the U.S. Army and Oregon Army National Guard as a Second Lieutenant. In 2009, I was deployed to Iraq serving as a platoon leader with distinction, earning the Bronze Star Medal and the Combat Action Badge. As a member of both the U.S. Army and the LGBTQ community, and as a commanding officer, I led the effort to make my unit a national leader in preparing for the lifting of Don't Ask, Don't Tell, as well as the restriction on women serving in combat units.
I returned to work at Multnomah County, rising to become Chief of Staff for Commissioner Diane McKeel. Our office has been an active leader in the County's work on economic development, anti-human trafficking, veterans housing, and improving services for those experiencing mental health crisis. By working closely with Commissioner McKeel and her colleagues on the Board of Commissioners, I have learned how the County can act on our most pressing issues and I have seen how to work effectively with our fellow commissioners to get things done.
Expanding economic opportunity to working people
Rapid growth puts us at risk of becoming a community of haves and have nots, creating an affluent core surrounded by people who can't afford to live where they work. This rips at the social fabric, creating inequalities in services, schools, and a host of other problems. Providing meaningful and rewarding work for lower-wage and younger workers today is a critical challenge. We need to support job creation in higher wage sectors like manufacturing, healthcare, and technology. And I do think the County has a role to play in this conversation. We help give families support, so that a young person growing up can find a future with a career. And our land use and livability roles are critical to growing local businesses, and thereby expanding our workforce and family-wage jobs.
Addressing the housing affordability crisis
Working at the County, I have a clear sense of our work to date with the Home For Everyone coalition and Chair Deborah Kafoury's efforts to consolidate homeless services under direction of the County. I support those efforts. We also need to secure more housing to help get people off the streets. There will likely be a ballot measure this fall to expand the local investment in public housing and I will support it.
We also need to address the growing challenges of people living in housing distress – either deterred from getting the home they want because of ballooning costs or worried their finances won't let them stay in the home they are in. Both are real problems. I am the youngest candidate in this race and I have too many peers who are living in fear of constant rent increases or delaying starting a family or buying a home because they cannot afford to save for a down payment. Implementation of Inclusionary Zoning is an important step, and I'm already working to find additional ways to encourage workforce housing creation and to help people, especially seniors, stay in the homes they are in.
Building inclusive government
Our community is changing and government must adapt to those changes. We are more diverse, and making that diversity part of our strength requires that government seek out inclusion and representations from all parts of our community. I would be the first member of the millennial generation elected to the County Commission or Portland City Council. I would bring a different set of experiences and a keen commitment to making county government reflective of the range of people and perspective across this community.
Holding all county programs accountable for results and ensuring services are equitable across the entire county and throughout our underserved communities of color and refugee communities. I am committed to bringing a careful eye to the use of taxpayer dollars and effectiveness of county programs to help build trust and relationship between the County and the community. I will work to promote transparency and productivity, ensuring that staff, service providers, and contractors have the training and expertise to meet the needs of our residents, provide safe workplaces, and advance our values through employment. Furthermore, we must also uphold the mantle of social justice to better serve our disenfranchised communities. I am proud to have Commissioner Loretta Smith's endorsement in this campaign and to share her commitment to inclusion and representation. If elected, I will prioritize our SUN schools and Summer Works Youth Connect programs and continue the fight against sex-trafficking, a tragedy that disproportionately affects minorities.
I have always been willing to fight for what's right, no matter the cost. I recognize that passion must be combined with knowledge and experience to bring the progressive changes we so badly need. I come to this race as a proud Oregonian, a veteran, a senior leader at the County, and a committed public servant and I would be honored to continue this work as a member of the Multnomah County Commission.