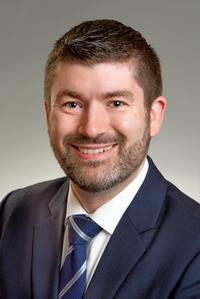 By Jules Kopel-Bailey of Portland, Oregon. Jules is a candidate for House District 42. Learn more at www.JulesforOregon.com. Yesterday we heard from Teddy Keizer.
Blue Oregon has invited me to submit a column on my race for State Representative in House District 42. Detailed information on my background, experience, and policy positions is available at www.julesfororegon.com. I want to focus on the enormous opportunity we have to create a new economy for Oregon.
Campaign rhetoric will not be enough to get us there. The process of running for office is warping. The mechanical reiteration of talking points makes new ideas seem stale. The endless chest thumping and answers to the question, "why should I vote for you and not your opponent?" leads candidates to view themselves through the prism of opposition. Fundraising denominates policy priorities in dollars. This is the nature of public process, of the need to make an informed choice. Candidates bend and twist into a brand, a process antithetical to good leadership.
Yet as I've engaged in conversations with voters at the doorstep, I have been refreshed at people who care about and understand the issues at stake – and they are looking for leadership from our elected officials. Often a quick conversation turns into a discussion of tax policy, brainstorming on education funding, or sharing stories of struggling with health care. This district is both an opportunity and a responsibility. It is composed of voters who have as much to teach as to learn, and for whom talking points and idealism mean little without the experience and policy to back it up.
Right here in Southeast Portland a group of neighbors is creating a truly innovative and local solution to our energy and education problems. By using renewable energy and ground-source heat to make hot water at Sunnyside School and distribute that thermal energy to 100 homes and businesses, the SunNE project has the potential to provide green power, funding for school infrastructure, a critical teaching tool, and a community solution to energy. I am proud to serve on the Advisory Board, and will bring my economic training to bear to help get this project implemented.
But why stop there? Last week I talked with nurses in our district who are working on expanding school health programs so that schools become the community center for health care and a resource for both parents and children throughout the week. In my graduate work I modeled school completion rates and showed that students that have more connections to their school will go on to complete their education. Why not have schools that are the node for the community, integrating health care, education, energy, and community activity?
When neighbors in Northeast Portland came together to fight a proposed Wal-Mart, I worked with a team of community activists and wrote the economic report that was part of the package that helped keep Wal-Mart out. We have a quality of life in Oregon that is unmatched, and one that we must fight to protect. I worked with community coalitions across Oregon when I worked for Secretary of State Bill Bradbury and know how to build coalitions that will preserve what makes Oregon special and lead us into the future.
This election is an opportunity to elect a progressive who can combine liberalism and economics; to elect someone who can demonstrate why the money spent building prisons is better spent on addiction and mental health treatment; to make the case that tax breaks for corporations are better spent on funding K-12 education, community colleges, and higher education; to have the credibility to build a consensus that climate change is both our greatest challenge and our greatest economic opportunity.
Oregon is facing declining state revenues, crumbling roads, failing schools, health care that is out of reach for far too many, and a global ecosystem dangerously out of balance. The tools to solve these problems exist today and we need only take them up to make ours the state that finally shows the world that investing in our economy means investing in people, and the environment that supports it all. It is an opportunity not only to do what's right, but to do well by it, too.
We must choose the path for Oregon carefully. Where will our state be in 30 years? Will we have demonstrated our commitment to solving our social, environmental, and economic problems and led by example? Will we have taken risks, innovated, and challenged ourselves and the nation?
I have seen what happens when we take the wrong road. I have looked into the eyes of a child made homeless by two nations fighting over an oil field. I have seen nurses too overworked and desperate to care that they are exposed to HIV every day. I have been to a place where sunrise is greeted by the eerie silence of generations of poisoned songbirds.
I will not choose the road we take. No single person will. It will take a coalition, and this district will lead the way. You must remind whoever is elected that the job of governing is far different from, and even in opposition to, the job of being elected. Your next State Representative must shed the campaign and begin to grow beyond it on May 21st. I would be honored to have that opportunity.