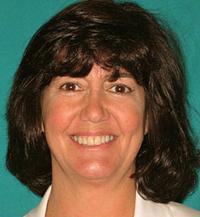 Wednesday night, longtime local radio personality Heidi Tauber was killed in a crash on I-405. According to news reports, she entered the freeway going the wrong way on a ramp and struck a Freightliner truck head-on, and was killed instantly.
Heidi was a friend and a progressive. She was Thom Hartmann's initial co-host when he launched a local morning show on KPOJ back in April 2005. Later, she was part of the "Thom, Carl, and Heidi" morning crew when the morning program was in transition to make room for Thom to do a national show.
Oregonian columnist Steve Duin has said that her radio voice was "a '97 Brunello in the land of Two Buck Chuck" - and he's right. But it wasn't just her voice. It was the personality that shone through - both on KPOJ and in earlier incarnations, most notably with Les Sarnoff on KINK.
Heidi, you will be missed.