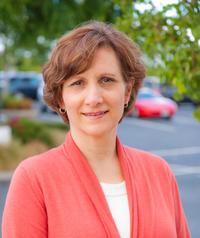 This is the third and final piece in a series of interviews with the three most competitive candidates in the Democratic primary for the First Congressional District seat. Brad Avakian's interview can be found here. The interview with Brad Witt can be found here.
If ancestry provides an indication of one's own traits, Suzanne Bonamici is resilient and excels at perseverance. Born in Detroit and raised in small Michigan towns, Suzanne Bonamici is the grandchild of Italian immigrants who landed in the state via Ellis Island and Pennsylvania. From Tuscany, Bonamici's grandfather was a stone mason who, after losing his leg in a Pennsylvania coal mining accident, went to work for the Ford Motor Company in Michigan. Bonamici says that he used to tell stories about how working standards at that time were not the same as they were in later years.
Bonamici's father worked at a local bank, beginning in an entry level position working there 45-50 years, until his retirement. He stewarded loans to car dealerships for their stock as well as car loans for consumers. Her mother was a piano teacher while her children were small and then became a small business owner when her children were older. "It was a small town. One high school. Life was simple. There wasn't any choice about the high school you went to. You went to Northville High School," Bonamici said.
Her relocation to Oregon came at a whim. "I moved out to Oregon in the 70s with a group of friends. We were all sitting around one day on kind of a gray and cold day and decided that we'd venture west. One of the friends had a connection in Boulder. And we got to Boulder and some of us just kept going. Someone had some friends in Cottage Grove so we visited with them and fell in love with the state."
Bonamici enrolled in the 2 year Legal Assistant program at Lane Community College. She also began volunteering for Lane Co Legal Aid doing intake interviews and qualifying folks or referring them to someone who could help them. Bonamici said she also began doing financial counseling talking to people who were struggling primarily with unpaid bills and possible bankruptcy. "I learned at that time, and this shaped my career choices, that a lot of those people who were struggling were struggling because of something that happened to them: lost a job, lost a spouse, had unpaid medical bills and not enough insurance or no insurance."
Bonamici said that she was doing her Legal Aid work under the supervision of attorneys and decided she wanted to become a lawyer herself. So she transferred her LCC credits to the University of Oregon and studied at the School of Journalism. She spent her time in the advertising/public relations area, especially enjoying the writing, copy writing and messaging. In the summer between her 2nd and 3rd years of law school, she did an internship at the Federal Trade Commission in DC, with the advertising practices division.
Discovering that she enjoyed the work at the FTC, Bonamici applied there after law school. She accepted a position as a staff attorney. Bonamici described her reaction: "I said, 'Great, which office will I be in? My first choice in Seattle or my second choice in San Francisco?' And they said neither. DC. That's where the jobs are. It was the Reagan Admin and they weren't hiring in their regional offices. So I threw everything in my Honda and drove across the country." Bonamici worked with advertising practices but discovered a passion for working with statutes. At the FTC this meant working on truth in lending, equal credit opportunity, fair credit reporting and the federal laws dealing with consumer credit.
After a few years, Bonamici and her husband Michael Simon decided they wanted to raise a family and decided to do so in Oregon. Both of them went to work for law firms, Bonamici choosing to practice franchise law. "I had several clients who had used their life savings to buy a franchise and then discovered that the income they could expect from the business model wasn't working out and they realized they had been misled," she said, "I think the most memorable was the oil company. This guy moved here from another state, used his life savings and bought a business. The oil company bought the competing business down the street and didn't give him the support so we ended up in litigation." Bonamici says they ended up settling.
After having her second child, Bonamici decided to stay at home full time. She did a lot of volunteering in her childrens' schools and with the Beaverton School District. She eventually began to work in political campaigns, beginning with Elizabeth Furse. After several campaign volunteer gigs, she took a part time position with Diane Rosenbaum in Salem at the legislature. "I got to learn how the legislative process and the building worked, and how the things did or didn't get done."
In 2006 after receiving recruitment calls from Charlie Ringo and Brad Avakian, Bonamici considered running for the Oregon House. She also credits Mary Nolan with helping her reach the decision. "I think I was with Mary Nolan in a coffee shop when I made the final decision to run," she said. She was elected and in her first term served as Vice-Chair of the Consumer Protection Committee. "I spent a lot of time working with Rep. Paul Holvey and Speaker Merkley on stuff like the payday lending legislation. And other consumer protection issues, there were many that came through that committee." During her time in the Legislature, Bonamici has also served on the Judiciary Committee (both in the House and Senate) on policy around civil and criminal justice issues.
As a state representative, Bonamici says she worked on legislation that allowed Oregonians who had taken medications similar to Vioxx to recover damages. She also worked on bill that would allow those injured in a car driven by a family member to recover larger damages. She further served on the Health Care Committee, working on the Healthy Kids legislation.
After that first session, Bonamici says she chaired a work group on pesticide use in and around schools. A bill had been introduced that would have required a buffer zone around schools so that there couldn't be any spraying at all of any pesticide on school grounds or routes to schools. As it turns out, "routes to schools" included virtually every road and sidewalk in an area. The work group was convened to tackle the issue. "We had a big room at the Capitol. I had people from all ranges. We worked with the Oregon Environmental Council, the Dept of Ag, Oregon Toxics Alliance, Oregon School Employees Association, and we had great people from Oregon State from the integrated pest and plant protection division--the scientists". It also included the pesticide industry: Oregonians for Food and Shelter. This led to a report to the legislature and eventually Senate Bill 637, an integrated pest management law. Bonamici said it also gave her a deep appreciation for the Oregon State University Extension Service.
Bonamici says she spent a good portion of the last session working with education stakeholders, walking through the Oregon statutes to eliminate unnecessary or duplicative laws. "I sponsored that because I want teachers to spend more time teaching and less time filling out paperwork. And we don't need legislation telling teachers that the Irish Potato Famine is a required part of the curriculum. That doesn't need to be in statute. Its a part of history. They'll be teaching it. It doesn't require compliance. I actually got a call from Education Week, the national education magazine saying, 'You're repealing that? Other states are adding mandates and you're repealing them?' So it was pretty unique".
While running for Congress, Bonamici says she's on the stump, talking to folks about her record. She wants people to see her has an effective legislator who looks out for her constituents. She says her policy priorities in Congress will be jobs and infrastructure, capital for small businesses and education. "I have found both as a parent and as a legislator that many of the decisions and policy choices being made at the state level are being driven by federal legislation. Particularly No Child Left Behind. There are also federal mandates that aren't funded." She says that NCLB needs aggressive reform.
According to Bonamici, that reform would be four-fold: an elimination of the "failing" label in favor of using data to identify schools that need additional assistance or professional development, drawing data from multiple sources (not just testing), the use of a wider range of long term modeling to measure student achievement and greater flexibility for educators to use different and innovative solutions.
I asked Bonamici about how she would respond to those who say they're voting for her because she's a woman. "Women for the sake of women doesn't ring for me. Hopefully they're voting for me because I have the qualifications and I work hard. I didn't have a choice in the matter, I was born a woman. But I don't want people to vote for me just because I'm a woman." Bonamici said that she agrees that a woman needs to be qualified and finds it problematic when a woman who's not qualified gets into office. She says its used as an example of "see..they elected a woman and she can't get the job done".