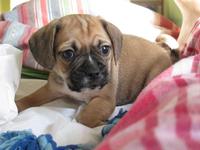 Big Doins here on BO when Kari put out the story that our favorite irascible city commissioner, Randy Leonard became the first on the council to endorse my guy Jefferson Smith for mayor. Gotta give props to Kari for maintaining his careful balancing act and evenhandedness, which keeps Blue Oregon viable as we go through the biannual rituals of more or less genteel progressive fratricide.
Anyhow back to the Boyz. Randy's a guy after my own heart, who has carefully crafted and nurtured his blue collar street cred since back in his Portland Fire Bureau days, and has been a reliable populist icon for the marginalized East Side. Not a surprise then that he came out for Jefferson, who upon embarking on his elective political career, left the environs of the somewhat upscale and reliably progressive Beaumont-Wilshire neighborhood, to buy a home in the decidedly grittier, and less reliably liberal east Parkrose area. I lived and worked in Parkrose for several years back in the eighties, and the eclectic mix of light manufacturing, weekly rental motels, massage parlors and strip joints, it was a world away from Northwest or the Hawthorne. In a word, this ain't Portlandia.
Jefferson swims in hipster and hippie culture with ease of course, given his years of creating and nurturing the Bus Project, so you might see this move, and his moves in the legislature as counter-intuitive. Look a little closer at Jefferson's personal and family history though and you'll see what a natural fit it is. Start with RP Joe, Jefferson's dad, himself an attorney who cut his teeth (and made some serious career and personal sacrifices in the interest of personal integrity) out on Oregon's High Plateau east of the Cascades decades back. Jump ahead to the last session of the legislature and there's Jefferson working with Republican rep. Bob Jenson (R-Pendlton) to successfully write and pass HB3369 by a huge bipartisan margin, 43-16 to address pressing issues of water allocation in Morrow County.
Well, of course the Dems have their carpetbaggers and their blue collar upstarts who sometimes morph into seedy imitations of Mafia Dons once elected, so whither Jefferson after the cool populist move in the beginning of his first term in the lege? Why, full bore support for measures 66 and 67 which he knew would be demagogued to death by NFIB, AOI and the rest of the Usual Suspects. But, well, it was the right thing to do and if you can't stand the heat, get off of the danged stove.
Jefferson's a total wonk who loves nothing more than making a good TED presentation, but his feet stay on the ground. Utilitarian Progressives are scarcer than hen's teeth, since too much introspection/dissection often winds up overriding any hope of the practical execution of elegant theory. Jefferson can brainstorm with the best of 'em and still put something useful and practical on the table at the end of the last chorus of Kumbaya. He's a monster around a conference table and has spent years getting things done with all sorts of disparate players. This guy's tailor made for the Mayor's job, and with his lovely wife Katy and the third best dog in the world (Sorry George Bailey, loyalty first and all that) at his side, what's not to like?