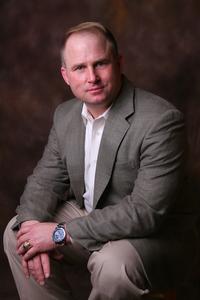 Recently, Democrat Joe Gallegos announced that the would challenge Republican Shawn Lindsay for the House District 30. The other announced Democrat who wants to vie for the seat is former Navy Reserve Commander and small business owner David Robinson.
A former Marine, Robinson is also a graduate of the US Naval Academy and holds a Master of Science degree in Civil (Ocean) Engineering from Oregon State University. He also has an MBA from Willamette University.
Robinson led the Navy's Native American Graves Protection and Repatriation consultations with numerous Native American tribes. He also served as Director of Civil-Military Operations for Combined Joint Task Force Horn of Africa, where he directed the US Government's Humanitarian Assistance program in Djibouti, Kenya, Ethiopia, Yemen and other countries in the region.
Later in his career, Robinson was director of facilities and fleets for the City of Hillsboro. He led the design and construction of the Hillsboro Intermodal Transit Facility, construction of new fire stations and the installation of the first electric vehicle charging stations in Hillsboro.
Robinson mounted an unsuccessful primary challenge in 2009 against Democratic Congressman David Wu.
Currently, Robinson says he's leading an internet company through the start up and launch phases.
"I'm running because we're trying to start a family. This is a community where we want to raise our kids. I've located my new company here and I don't think the current representative is doing the right job for our community and the state," Robinson said.
As a legislator, Robinson said that his first priority and focus would be getting people back to work and balancing the state budget. "We need to make sure that the budget is balanced so people are confident. We have to hold the line on services and expand where we can, especially with healthcare," Robinson said. "We can be a model for the nation."
Robinson also discussed the need for Oregon to improve our education systems. "We continue to move public dollars to private services. That's the wrong direction." he said. "We need to have schools that give kids what they need to succeed in a changing world. We're losing too many kids to dropping out."
Robinson says that he believes he can have a positive impact for his district in the legislature. "I know this community. Not just the business side, not just the government side. I know the farmlands. I've biked there. I've walked the neighborhoods. My previous government and business experience is a combination that that neither my Democratic opponent or Shawn Lindsay bring to the table."
The Washington County Democratic Party will decide on July 21st if it will be Gallegos or Robinson to challenge Lindsay for the seat.