Go To An Election Night Party Tonight - Participate, Enjoy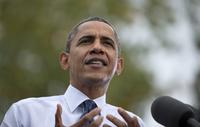 Well, it's been quite an election season. I think this year more than any other has seen the rise of social media and its effects on the electorate. We're probably a little better informed, definitely more humored and overwhelmed by streams, calls, texts and other ways campaigns and friends are trying to reach us with their thoughts. After all this many are probably pretty tired of the election, but I want to encourage you to consider tonight and where you'll be.
I have been throwing voting parties for the past couple of years. These entail gathering my friends and friends of friends together in our living room or a local store and running down the ballot together and discussing candidates and issues as we go. They're a great way to share one's thinking with peers and see what others are thinking, as well.
Election night is another chance for all of us to share time together with friends and discuss the issues of the day. At the election party I'm attending tonight we'll probably toast various wins with a celebratory toast. I'll never forget when the election coverage was interrupted in 2008 by Jon Stewart and Stephan Colbert announcing that Obama had won. It was like being at a Ducks game - people jumped to their feet and cheered.
So, if this sounds like fun to you - find an election night party - there are many going on. And, if you can't find one, host one! Have people over starting at 4pm, make a bowl of chili and get ready for the results - you can stream them on the interwebs, or a TV, if you have one. Sometimes it even makes sense to bring the radio back and turn the sound off on the TV…
Thank you to everyone who spent any time at all on campaigns and candidates this year. That work is precious to our democracy and underappreciated.
Happy Election Night!
PS - Kari's list here