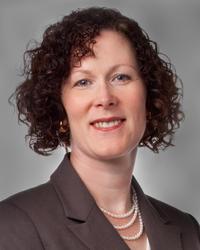 Mere hours after the legislature adjourned sine die, Rep. Val Hoyle (D-West Eugene) has announced that she is running for Secretary of State. From her announcement:
I'm proud of what the Oregon House Democrats have accomplished together during this time. We protected our air and water, expanded access to reproductive healthcare for Oregon women, enacted a statewide paid sick leave law and put a freeze on increases to tuition at state colleges and universities. We increased funding for K-12 schools by almost $1 billion, developed tax credits for small businesses, passed criminal background checks for all private gun sales, and implemented a historic motor voter registration law to put a ballot in the hands of 300,000 more eligible Oregon voters.

Now that the legislative session is over, the time has come for me to focus on the future and consider how I can best serve this great state. I have decided that I will not seek re-election from my colleagues as House Majority Leader. Instead, I will explore a candidacy for Oregon Secretary of State in 2016.

I believe that I can make a difference as Secretary of State by expanding our citizens' access to government, fighting for small businesses throughout Oregon and increasing participation in our elections at all levels.
Willamette Week speculates about other candidates:
Hoyle's likely to have plenty of competition in next May's Democratic primary. State Sen. Richard Devlin (D-Tualatin), who is the chairman of the Joint Ways and Means Committee, which writes the state's budget told WW in June that he's likely to seek the office. And Labor Commissioner Brad Avakian, who was running for secretary of state in 2008 when Gov. Ted Kulongoski named him to his current post, has also been raising money and exploring a run.
And here's my roundup of all the names that I had heard speculated about a couple weeks ago.
Discuss.