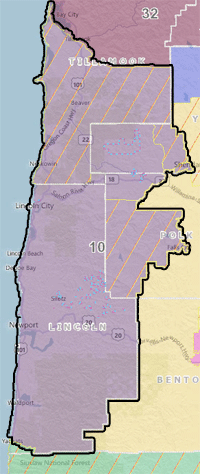 Rep. Jean Cowan (D-Newport) has announced that she will retire at the end of her third term rather than run for re-election. From her statement:
"After more than 20 years in elected offices, it is now time for me to step aside," Cowan said.

Cowan cites her grandchildren as the primary reason for her decision to retire from public service.

"My grandkids are now 10, 9 and 3 years old and they all live a considerable distance from Newport," she said. "It is very important to my husband, Pat, and me that we be able to be fully involved in their lives. I have sincerely enjoyed the opportunity to represent the citizens of House District 10, but it is now time for me to spend more time enjoying my grandchildren and sharing in their activities."
Following the departures of Reps. Mary Nolan and Brad Witt to run for other offices, Cowan's seat is the third to become open for the 2012 election cycle. Yesterday, Rep. Jefferson Smith also announced that he would be leaving his seat to run for mayor (which makes four.) Rep. Ben Cannon's now-vacant seat will, very likely, not be open in 2012 - following the appointment process later this month.
The seat has always been one of the more competitive ones in Oregon, finally flipping in 2006 (one of the four that flipped to win a Democratic majority after 16 years.) Expect the race to be competitive again, though the district has changed somewhat in redistricting.
The old district (map here) basically ran from Lincoln City and Willamina south, through Newport and Waldport, to the outskirts of Florence - and then inland to Veneta, in Lane County.
The new district (shown) starts further north, near the south side of the Tillamook Bay (Oceanside, Netarts), heading down through Lincoln City, Newport, and ending south of Waldport near the Lincoln/Lane county line. In short, the district gave up a bunch of northern coastal Lane County for a bunch of southern coastal Tillamook County. The population centers, however, largely remain Lincoln City and Newport.
I haven't heard any word on prospective candidates yet. Stay tuned.