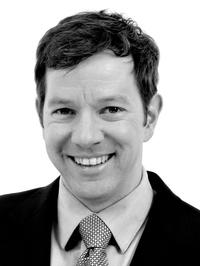 By Rob Nosse of Portland, Oregon. Rob is a Democratic candidate for the Oregon House of Representatives in HD-42 (inner southeast and northeast Portland.) Learn more at RobNosse.com.
As a candidate, I've been spending much of my time talking to voters in my district about the issues that matter most to them. Not surprisingly, they share the concerns my husband and I have about economic fairness and opportunity, health care, and of course, education.
Recently I've had a number of conversations with my neighbors about the prolonged inability of the school district and the Portland Association of Teachers Association (PAT) to agree on a contract. This received a massive amount of attention from concerned parents and community members— and rightfully so. As a lifelong labor organizer and as a parent, I was moved to see our community rally and stand strong with our teachers. I'm grateful that we didn't have to walk to the line or keep our children out of school, but that is something I, and many of you, were ready to do if need be.
The PAT contract impasse was just a symptom of a much larger problem facing our community. Despite the recent funding increases the state legislature has allocated for education, Oregon's education system is still terribly underfunded, causing Oregon to have the third-largest class size in the nation. Class sizes have a direct impact on education outcomes. With all other factors being the same, research shows, the larger the class, the worse the outcomes. Small class sizes allow for higher levels of student engagement, increased time on task, and the opportunity for high-quality teachers to better tailor their instruction to the students in the class.
Rather than addressing the problem head on, we've continued to ask our teachers to take on more and more, forcing them to give each student a little less with every additional student they accept into their class. We are continually sacrificing our children's and society's long-term gains and success for short term savings. We owe it to future generations—of both students and teachers—to continue the long past due community-wide conversation our teachers have started.
I've spent my career advocating for workers and fighting for fair contracts. It's frustrating and a perfect example of why some issues, like funding for our education system, access to healthcare, and equality, shouldn't be negotiated contract by contract. We need a community-wide solution.
In some ways, the most frustrating part of this problem is that we know what the solution is -- tax reform -- but we lack the necessary political will in the legislature. It shouldn't be difficult for our elected officials to vote to close corporate tax loopholes that currently allow big corporations to shelter profits overseas, to ask the wealthiest to pay their fair share, or to engage in a thoughtful conversation about eliminating the kicker in order to create a long-term, stable, and secure funding source for our education system.
I'm running in HD 42, inner SE and NE Portland, one of the most progressive districts in the state. This district will most certainly elect a progressive Democrat to replace Representative Jules Bailey. I've entered the race because a safe district like this deserves a true leader who has the experience necessary to stand up to special interests and take the lead on the tough issues progressives in Oregon want to achieve. We need more than a good Democratic vote. We need a progressive champion. I've spent my life as an activist, working on issues like education funding, universal health care and equal rights. And for nearly two decades, I've worked as an advocate for nurses and other working people across Oregon. I'm running for State Representative to give a voice to those who have been left behind and to stand up for Portland's progressive values.